Enterprise Scale RoboDispatch™ Solution
Centralized or De-Centralized RoboDispatch™
Network-based Dispatching Solution helps to centralize planning functions.
Supports Diverse Business Scenarios
Support delivery order including full trailer moves, on demand pick-drop requests, real time service using a mix of driver and vehicle resources.
AI & ML Driven Active-Learning Platform
Next-Gen Route Optimization capabilities leveraging the power of AI & ML with active learning and continuous improvement.
Customers routinely see...
10-15%
Customer Satisfaction
Distributed Customer Order Entry
RoboDispatch™ solution enables your customers to directly enter their orders in real time from a customer order platform. You can setup rules to automatically assign available driver using the AI based driver assignment algorithms.
AI Based Driver Assignment
RoboDispatch™ algorithm considers multiple factors to determine the best driver to be assigned to an incoming delivery order including the drivers that are closest to the pickup location, capacity of the vehicle they are driving, shift time they are available for, current workload already assigned to the driver, delivery time constraints of the customer order etc.
Real Time Driver Tracking
RoboDispatch™ solution tracks the locations of your available drivers and their current assignment in real time along with the type of vehicle they are using. This enables the solution to use the latest information required to make decisions about assigning the most suitable driver and vehicle combination to an incoming delivery order.
Delivery Performance Reporting
Track your delivery operations performance to measure how effectively your organization is using its delivery assets. You can measure performance metrics including deadhead miles to the upcoming pickup location, driven miles v/s planned miles, dwell time at pickup and dropoff locations, location geofence entry, OTIF, OS&D etc.
❝
The efficient management of final mile delivery has become one of the key areas of operations for us. It includes providing real-time visibility of deliveries, ETAs, advance communication and electronic proof of delivery leveraging best-of-breed technologies
Doug Cantriel
Ford Smart Mobility
❝
We are seeing reduction in driver hours. The drivers are becoming more efficient, Overall a 30-35% reduction in operating costs, mileage and maintenance.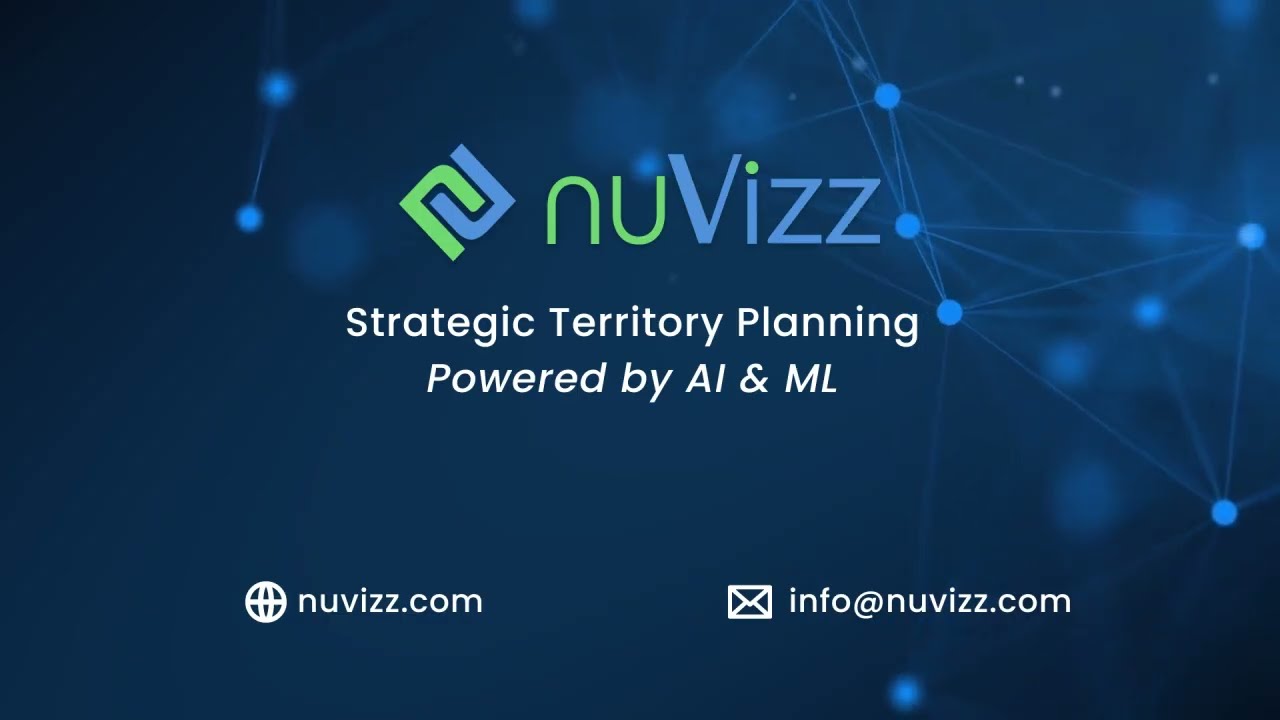 With nuVizz Territory Planning, planners can run various planning scenarios by changing various planning parameters and visualize the results on an interactive map based graphic interface.
Watch Videos
Food Logistics' 2015 Top Green Providers
Want to take it for a spin? Check out our self-serve platform.
NDlite is a subscription based solution, specially designed for small and medium scale businesses.
Try it!
Contact Us Today
Tell us a little bit about yourself. One of our product specialists will get back to you shortly.
RoboDispatch™ in nuVizz's proprietary AI-based optimization algorithm to make real time dispatching decisions that help dispatchers maximize their productivity and minimize manual work in an increasingly complex delivery operation. RoboDispatch analyzes various factors, such as order volumes, delivery locations, traffic conditions, and available resources, to make intelligent dispatching decisions so that dispatchers can focus more of their time managing exceptions.
Through the use of AI & ML technology, RoboDispatch™ enhances logistics by automating and optimizing resource allocation, lowering delays, increasing efficiency, and saving costs.
RoboDispatch™ brings the best of AI technology to the world of logistics. AI based algorithms help improve automation by enabling real-time data analysis to improve dispatching decisions. RoboDispatch™ will revolutionize logistics by providing faster and more dependable dispatching decisions that take into account real time data, vehicle capacity, driver availability and customer delivery constraints.
For logistics to become more efficient, cut costs, optimize resource allocation, and streamline operations, RoboDispatch™ is required. Dispatching powered by automation and AI enables quicker reaction times, reduces delays, enhances route optimization, and boosts overall efficiency. RoboDispatch™ provides fast and precise resource allocation, adjusts to changing demands, and boosts customer satisfaction by doing away with routine manual dispatching tasks and allowing dispatchers to focus on managing exceptions. It makes it possible for logistics organizations to handle the difficulties of complicated networks, increase resource efficiency, and maintain competitiveness in a sector that is continually changing.